Ep.17 – Ep-17 A Conversation with Art Aston, founder of "Our View"
4 months ago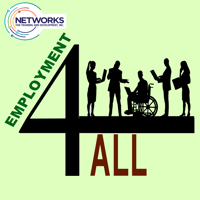 Ep-17 A Conversation with "Our View" founder, Art Aston
Recording Date: August 25, 2020
Transcript: Transcript available for download here: https://bit.ly/37BLtnZ
Keywords: Our View, Art Aston, disability, disability awareness, disability conversations, courage, resilience, Jake's Place, inclusive play experiences
Episode summary: 
Joe talks with Art Aston, founder of Our View for Life and Executive Director of Build Jake's Place, who shares the work he is doing to raise awareness around disabilities. Having lived with Spina Bifida, he shares his firsthand experiences and knowledge with others to bring awareness and, as he says, change the conversation. Art takes these conversations into schools to raise awareness among students and provide different perspectives about disability. He also hosts the Our View podcast where he shares the stories of others.
To access the OurView podcast to to www.our-view.com. To learn more about Build Jake's Place, or to contribute, go to www.buildjakesplace.org.
Topical Index:
Introductions [00:17]
Who is Art Aston? [01:06]
Our View's vision [03:57]
Taking the message to schools [07:02]
Best questions asked [10:46]
Continuing during Covid [13:14]
Jake's Place [16:14]
Our View podcast [23:23]
Closing [29:15]
 Subscribe to Our Podcast Subscribe to Our Podcast
Find out more at https://networks-employment-for-all-po.pinecast.co
This podcast is powered by Pinecast.